Online Bible Study for Minister's Wives

To participate in our current study, click the Sign Up Button below: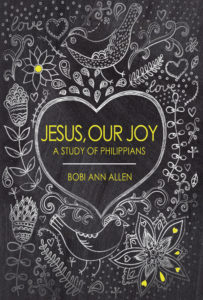 Jesus, Our Joy is a study of Paul's letter to the Philippian church.  Philippians challenges us in a practical and relevant way.  As believers become distracted by tense relationships, difficult circumstances and spiritual failure, Paul calls Christians to press on in their pursuit of Christ. He inspires us to adjust our attitudes, tame our thought life and submit our will to God's purposes so we might know Christ more fully.
Jesus, Our Joy is an 11-week study of the book of Philippians.  This in-depth study includes daily homework to propel you into God's Word so your heart and mind might truly experience the fulfillment that comes as Jesus becomes the source of your joy.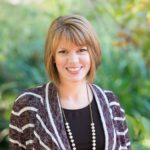 Written and taught by Bobi Ann Allen.  Bobi Ann is a pastor's wife, mom and ministry leader.  She enjoys opening God's Word with women and letting the Holy Spirit transform hearts…including her own.
A Word From The Author
"I can't get enough of the practical wisdom Paul shares with his friends in Philippi. No matter how many times I re-read and re-study this book, I'm left walking away encouraged, challenged and longing for more Jesus."

–Bobi Ann Allen
What Is Online Bible Study?
Online Bible Study is designed to offer a way for you to study the Bible at your own convenience.  Join minister's wives all over the world who are opening God's Word and being blessed as God's Word pierces their hearts.
how online Bible study works from Bobi Ann Allen on Vimeo.
To participate in our current study, click the Sign Up Button below: