About Diane Nix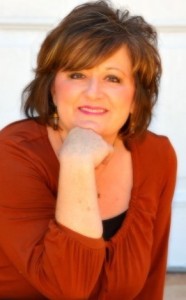 Diane Nix is director and founder of Contagious Joy.  She and her professor/pastor husband, Dr. Preston Nix,  have served in ministry for 33 years August 2016.  She speaks and teaches whenever the Lord gives her opportunity.  Gratefully acknowledging that He has plucked her out of her birth family mire in order to share HIS LOVE!   You can check out Contagiousjoy4him & Diane's statement of faith here. We Believe.    You can check out Diane's speaking schedule here.  Scroll down on Schedule for a look at 2017.  
Diane has two miracle birth girls – Rebekah 21 & Rachel 19.  Two spiritual daughters – Kasia 36 married to Robby, who pastors in Beaumont, Texas & Courtney (34) who is finishing up a Phd in New Orleans.  Kasia & Robby have two beautiful children Samuel (2) & Jailee 2 months. 
Diane shares her journey of lessons learned while being a Pastor's wife for 21 years. She and her family experienced the after math of Hurricane Katrina where – after living in New Orleans for only three weeks – they lost every daily living thing.  She as well, shares experiences of surviving a difficult battle with meningitis – 10 months after Hurricane Katrina.  Diane's life has been a journey of "never giving up" in the midst of trials!  The last 8 years she has enjoyed being a professor's wife, traveling, teaching the Word of God and being a mom.  She is married to Dr. Preston L. Nix, Director of the Landrum Leavell School of Evangelism and Church health and Professor of Evangelism and Preaching at New Orleans Baptist Theological Seminary.
Diane grew up not understanding how to apply God's Word and principles practically in her life. This is the reason she has a great desire for women of all ages to come to know Christ and then to know how to live the abundant and victorious life for Him each and every day.
She has a burning passion to let women know that they are accepted and loved for who the Savior has created them to be – not what the world would mold them to be. Jesus and Jesus alone is to be your true identity.
Speaking Topics
Forfeiting God's Grace                                                                                                                                    
Have you ever thought that you and I could be forfeiting God's grace?  What does that look like?  How could that be?  There are times while living in the "glass house" that we can forget who has allowed our success, who has even allowed the hardships.  As my dad would say, we forget who "brung us."  We can forget the place where we began.  We can forget the pit from which He plucked us.  We can forget the spiritual legacy from which we have come.
Living Inside Out (Ministry Wives)    
Living a life in the glass house, Ministry Wives must have the right tools.  Knowing who you are and whose you are makes the difference in choosing to live from the inside out each and every day.  Understanding the choices and the challenges of this life is the difference between great joy in the journey versus drudgery and dread in the journey.  Join Diane as she discusses glass house living inside out.  Discover and accept your role – your calling. Identify a lie or two and learn to how choose joy while living in the glass house.     
Living Inside Out
Knowing who you are and whose you are makes the difference in choosing to live from the inside out each and every day.  Discover what it takes to live out of an overflow. Learn to identify the lies of our great adversary and to walk in victory from those lies!  Join Diane as you discover your calling and identify a lie or two while choosing joy!                                                                
When God's Woman Wants to Give Up!
As a Woman of God have you ever wanted to throw in the towel….give up….disappear, or have someone else disappear? In this weekend study or special event message we will take a look at a woman simply named, "Job's wife." Was she really that much different than you and I? We will discover where our true identity lies, how to be overcomers, and how to establish, develop and continue to become the woman our Lord desires for us to be.
Everybody Needs A Friend
A weekend study based on the popular book by Dee Brestin, "The Friendship of Women." Take a close look at Ruth and Naomi, David and Jonathan, and our best friend, Jesus. Let Diane share insight and truth from God's Word on what kind of friendships you and I should have.
Let Your Light Shine
Learn how you and I can practically make our lives an ever-glowing light to draw men and women to our Savior through lifestyle evangelism. Diane will show you just how easy it is to share Jesus with everyone – the neighbor, the store clerk, and the waiter or waitress that serves you in a restaurant.
To Be Broken and Spilled Out
Discover the blessing that comes when God allows hard times to come into your life to make you more like Him. Walk with Diane as she shares with you the journey of learning to serve in brokeness.
Other Topics
Discover Your Spiritual Gifts and How To Use Them
Spiritual Warfare – The Unseen Enemy
The Lessons of Esther
What Does It Mean To Abide?