About Diane Nix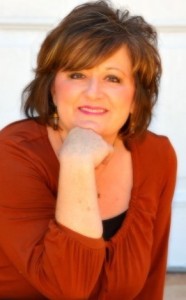 Diane Nix is director and founder of Contagious Joy.  She and her professor/pastor husband, Dr. Preston Nix,  have served in ministry for 33 years August 2016.  She speaks and teaches whenever the Lord gives her opportunity.  Gratefully acknowledging that He has plucked her out of her birth family mire in order to share HIS LOVE!   You can check out Contagiousjoy4him & Diane's statement of faith here. We Believe.    You can check out Diane's speaking topics here and her schedule here.  Scroll down on Schedule for a look at 2017.  
Diane has two miracle birth girls – Rebekah 21 & Rachel 19.  Two spiritual daughters – Kasia 36 married to Robby, who pastors in Beaumont, Texas & Courtney (34) who is finishing up a Phd in New Orleans.  Kasia & Robby have two beautiful children Samuel (2) & Jailee 2 months. 
Diane shares her journey of lessons learned while being a Pastor's wife for 21 years. She and her family experienced the after math of Hurricane Katrina where – after living in New Orleans for only three weeks – they lost every daily living thing.  She as well, shares experiences of surviving a difficult battle with meningitis – 10 months after Hurricane Katrina.  Diane's life has been a journey of "never giving up" in the midst of trials!  The last 8 years she has enjoyed being a professor's wife, traveling, teaching the Word of God and being a mom.  She is married to Dr. Preston L. Nix, Director of the Landrum Leavell School of Evangelism and Church health and Professor of Evangelism and Preaching at New Orleans Baptist Theological Seminary.