About Us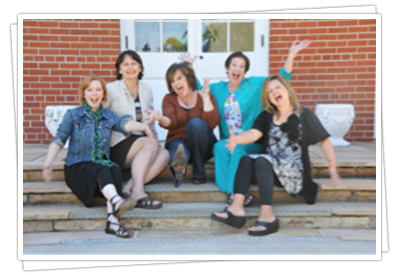 Contagious Joy 4 Him is a website ministry that desires to connect Ministry Wives across the globe in order to network and support these women in their God called places of services.  We are supported in part by the Southern Baptist Pastor's wives Conference of the SBC .  This board includes, Donna Gaines, Susie Hawkins, Jeana Floyd, Barbara O'Chester, Kristin Yeldell, and Diane Nix.
The women Contagious Joy 4 Him desire to reach might be in a particular ministry of being on a foreign land in a foreign country. They may be a Senior Pastor's wife or an Educational Minister's wife. Her husband could have one of a dozen positions in the church. We desire to connect her with other women who have been called in like positions.
The "high call" of God to the ministry and the position that their husbands serve in have placed the minister's wife and her family in a spot light. It is the desire of this site to unite them for the purpose of prayer, encouragement, awareness, accountability, bible study and friendship.
Galatians 6:9-10 in the NASB says,
"Let us not lose heart in doing good, for in due time we will reap if we do not grow weary. So then, while we have opportunity, let us do good to all people, and especially to those who are of the household of the faith"

Diane Nix  Founder/Director of Contagious Joy4him.com, a Minister's Wife, Author, Teacher, &  Diane Nix is a popular speaker and women's Bible study teacher. She is the "spiritual Mom" for two grown daughters (33 & 35) and the biological mom to TWO sweet daughters – North Greenville Senior and an 18 year old who is seeking God's direction. She loves every minute of it! Diane shares her journey of lessons learned while being a Pastor's wife for 21 years. She and her family experienced the after math of Hurricane Katrina where – after living in New Orleans for only three weeks – they lost every daily living thing. She also shares experiences of surviving a difficult battle with meningitis. Diane's life has been a journey of "never giving up" in the midst of trials! The last 7 years she has enjoyed being a professor's wife, traveling, teaching the Word of God and being a mom. She is married to Dr. Preston L. Nix, Director of the Landrum Leavell School of Evangelism and Church health and Professor of Evangelism and Preaching at New Orleans Baptist Theological Seminary.  This August she and Preston will celebrate 33 years of marriage!
Lindsey Wingo is the wife of Worship Pastor, Ryan Wingo and together they have two daughters, Ivey (3), and Ruthie (1). She is also a pastor's daughter, so ministry life is all she has ever known! She is currently a stay-at-home mom and spends her days among piles of toys, sippy cups, laundry, and groceries. Lindsey has a passion for women's ministry and loves nothing more than conversing with a fellow sister in Christ over a hot cup of coffee…and chocolate of course! With a newly rediscovered love for writing, as well as a desire to encourage other mom's, Lindsey recently launched a collaborative blog for mothers at missionalmotherhood.com.  Lindsey also enjoys writing letters to her daughters on her personal blog, which can be found at lindseywingo.blogspot.com.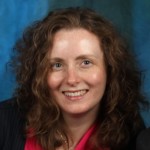 Erin Evans is the wife of John Evans, Pastor of Community Baptist Church in Charlottetown, Prince Edward Island, Canada, where she has served as Worship Director for the past 8 years.  They have been married for 14 years, and their growing family includes three beautiful daughters – Clara, Elizabeth, and Ella
Jeana Floyd is a wife, mother, grandmother, pastor's wife, and breast cancer survivor.  She has served alongside her husband, Dr. Ronnie Floyd, in ministry for over 37 years.  They have served at Cross Church in Northwest Arkansas for 27 years.  She is the author of "10 Things Every Pastor's Wife Needs to Know" and "An Uninvited Guest.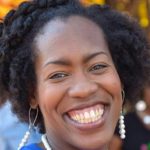 DeNise Gerst is a veteran teacher in the public school system.  She is a worshipper who ministers God's love through song and liturgical dance.  DeNise is an author and has published three books.  Her latest book "How to Survive in the Public School System: As a Christian Educator," was recently released this summer.  She has served in various roles within her church and community.  She currently serves alongside her husband, John, who is Senior Pastor and co-founder of Take Authority International Ministries in Charlotte, NC.  They have one handsome son.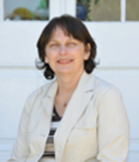 Donna Hutchman
Editor/Membership Coordinator Donna grew up and lived in the Willamette Valley of Oregon until 2004. Then the Lord called her to serve alongside her husband who pastors a very small church in Salmo British Columbia where she coordinates the Women's Ministry program. She also keeps very busy volunteering in several community organizations. One of the biggest joys of her life are her daughters, son, and grandchildren.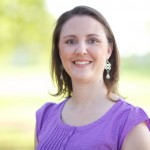 Dr. Ashley Brooks is a licensed marriage and family therapist and a licensed professional counseling in the state of Louisiana. She has been counseling for over 12 years and currently serves as the Clinical Director of Restoration Counseling, a Christian counseling practice in New Orleans, LA. Ashley is also adjunct professor for New Orleans Baptist Theological Seminary and Southeastern Baptist Theological Seminary. She has previously taught for North Greenville University and Liberty University.Ashley and her husband, Dr. Page Brooks, have been married almost eleven years. They have 3 children, Karis (7 years old), Alethia (5 years old), and Josiah (2 years old). The Lord has used adoption as the means by which He has expanded the Brooks family. The Lord has given the Brooks a passion for specifically multi-racial adoption. Through this journey of multi-racial adoption, the Lord impressed upon both Page and Ashley the need for multi-racial, multi-ethnic, multi-economic churches. Out of this passion, a church was planted in New Orleans, which is now Canal Street Church-A Mosaic Community, which Page has been the pastor for 2 years.Growing up in a minister's home and then being a pastor's wife for almost eleven years, God has given Ashley insight into the lives of ministers' wives. As a PhD student she did her dissertation on the variables impacting the satisfaction of pastors' wives. As a counselor she has had the privilege of counseling a number of ministers' wives through the joys and heartaches of ministering to their local body of Christ. Ashley is very excited to join the CJ4H team to help encourage, love on, laugh and cry with all of you who are a part of this wonderful outlet of support and encouragement for the glory of God.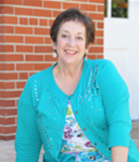 Anita Onarecker Wood Author/Devotional Writer/Speaker and Teacher Anita writes from a God-given passion and the overflow of His activity in her life. She was a young mother of two when her husband Dick Onarecker, recognized God's call on his life. Suddenly she was a minister's wife! For years they worked together, so when Dick died suddenly in 1996, her life changed in every conceivable way. Her focus became "finding a new normal." She completed her education at Southwestern Baptist Theological Seminary, graduating with a master's degree in May 2007. In 2003, Anita began serving through the women's ministry leadership team for Southern Baptists of Texas Convention. She is a speaker for retreats, special events and loves teaching Bible studies. Her children are married now, and bless the family with five delightful grandchildren. Anita is married to Ed Wood, and lives in Spring, Texas.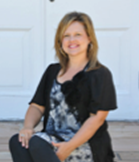 Kristi Webb Cook
Book Reviewer/First Event CoordinatorKristi is Women's Ministry Coordinator and the Director of Children's Ministries at First Baptist Church of Pascagoula, MS, where her husband serves as Pastor. She began her career as an elementary school teacher until God blessed her and Jay with two wonderful children; Kristi knew that God was guiding her to stay at home with her children during their early years, and she soon discovered that this enabled her to give even more attention to what God wanted her to do through His church.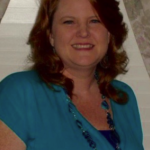 Michelle Faith Muncy, MAFTA, TCDAC,  is passionate about her God, her family, her church, and her ministry where she serves as a Christian Drug and Alcohol Counselor to broken women. She is the proud mother of two grown children and one very active teenager as well as Mimi to a precocious two year old.
Isaiah 61:1 "The Spirit of the Lord God is upon Me, Because the Lord has anointed Me to preach good tidings to the poor; He has sent me to heal the brokenhearted, to proclaim liberty to the captives, and the opening of the prison to those who are bound."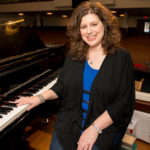 Rebecca Holloway
is a pastor's wife and mother of two boys; Zachary, 6, and Evan, 2. When she's not busy with her boys, Rebecca ministers through the College and the Music Ministries of First Baptist Church Pineville, LA. Weekly, she shares her life experiences and lessons through "The One Minute Blog." Rebecca holds a Bachelors in Music from Louisiana College and two Masters Degrees in Christian Education and Marriage and Family Counseling from Southwestern Baptist Theological Seminary.
Carole Leathem has been a Pastors' Wife for 39 years.
At sixteen I begged God to help me stop the cycle of abuse, addiction, and chaos that had plagued my family for generations. I am so blessed that God sent my husband Bill into my life, two years later, to be my partner on my journey. We have been married for 39 years and have two grown children. Our daughter Kate is married to Luke, and they have three children. Our son Jack is married to LeeAnn, and they have one child. Both of my kids and their spouses are serving at churches in full-time ministry positions. In January my husband semi-retired from pastoring. We are now doing interim work and enjoying traveling. In January we will celebrate 40 years of marriage with a family trip to Maui.
At 58 I am living what I fondly call "the laughing years" and with four adorable grandchildren, I laugh a lot. It is exciting to see how God has shaped me over the last 40 years of my journey. I love sharing about how God has changed my life and encouraging others to let God mold them into the persons He wants them to be.
Years ago I promised God that my life would be an open book. If any of the things I had been through in my life could be used to encourage others, I was His girl. I would gladly step up and share my experiences and discoveries. God continually reminds me of this promise and creates opportunities for me to share.
When I look back over the last 40 years I am happy to say that with God's help and my commitment to make changes the cycle has been broken.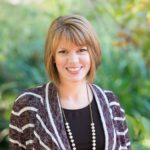 Bobi Ann Allen
is a pastor's wife in Round Rock, Texas where she serves alongside her husband, Jared and wrangle their two silly kids, Kati Ann and Kie.  Bobi Ann is a speaker, writer and blogger at  bobiann.com.  Her favorite things involve comfy clothes, mexican food and the occasional Netflix binge!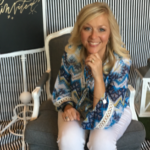 Jodi Aiken is the mom to two boys, a frequent blogger, and speaker for conferences focused on making disciples among women. She is passionate about sharing her stories and teaching others to know Him and make Him known. She has dedicated over 15 years to leading women's ministry. Jodi holds an Associates of Science in Business Administration from Pensacola State College, works as a Realtor in the Florida panhandle, and is married to Chris Aiken, a senior pastor in Pensacola and her husband of 28 years.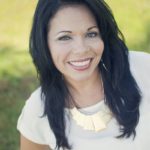 Anita Cook, a spunky Texas native, serves in full time ministry along side her husband Sandy. They serve at Deep Creek Community Church in sunny southwest Florida. Anita's heartbeat is to see women discover who God created them to be, and to walk passionately with the Lord. Nothing brings her more joy than seeing women walk victoriously with their King.
Her story is one filled of restoration, new beginnings and the grace of God as He turned ashes of pain into a beautiful, vibrant ministry. Anita is a mother to three amazing boys and one fur baby. She loves to spend time in the kitchen cooking and feeding a houseful of fellas.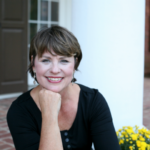 Donna Avant is the wife of Dr. John Avant, Senior Pastor at First Baptist Concord in Knoxville, TN.  John and Donna have been married for 37 years.  They are parents of three adult children, Christi, Amy and  Trey, who are all married now.  They have three grandchildren, William , Addy, Aubrey and Isaac is due in June of 2017.
Donna currently is a teacher in Women's Ministry at First Baptist Concord.  Donna has had the privilege of speaking all over the United States and many countries, including India, England, Wales, Belarus, Central Asia and Lebanon.  Donna is a contributing author to The Woman's One Year Devotional published by NavPress.  She has also authored "No Excuses" a Bible study of I and II Timothy.
Donna was the 2014 President of the SBC Ministers' Wives Luncheon and currently serves on the Executive Board of the SBC luncheon. She is also currently the City Wide coordinator for Lifeway for the 2017 Priscilla Shirer Live event in Knoxville for July 14-15, 2017. Donna has a blog called Real Life on Rocky Top in which she shares intimately about her life and current issues.  www.reallifeonrockytop.com 
Donna loves to be involved in community ministry and has served as a CASA (court appointed special advocate) volunteer, Kids Hope volunteer and Broaden Horizons volunteer (ministry for at-risk youth).
She loves to read and walk (and not at the same time)!  She also loves to play bubbles and swim with her  grandchildren.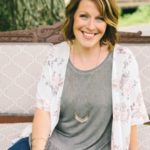 Jennifer is a speaker, writer, & Co-Author of "Salvaging My Identity" & "Even More".  She has a heart for studying and teaching the Word of God to girls and women of all ages and is passionate about seeing them fall in love with Jesus and learn to dig into His Word for themselves. She has been in full time ministry alongside her husband Brian for over 15 years, serving in girl's ministry, college ministry & teaching women's studies at her local church.
Jennifer & Brian have been happily married for 15 years and her "full-time job" is being mom to the two most amazing kids – McKenna (12) & Parker (10). Jennifer and her family currently live in Fayetteville, AR, where her husband Brian serves as the College Pastor at Cross Church.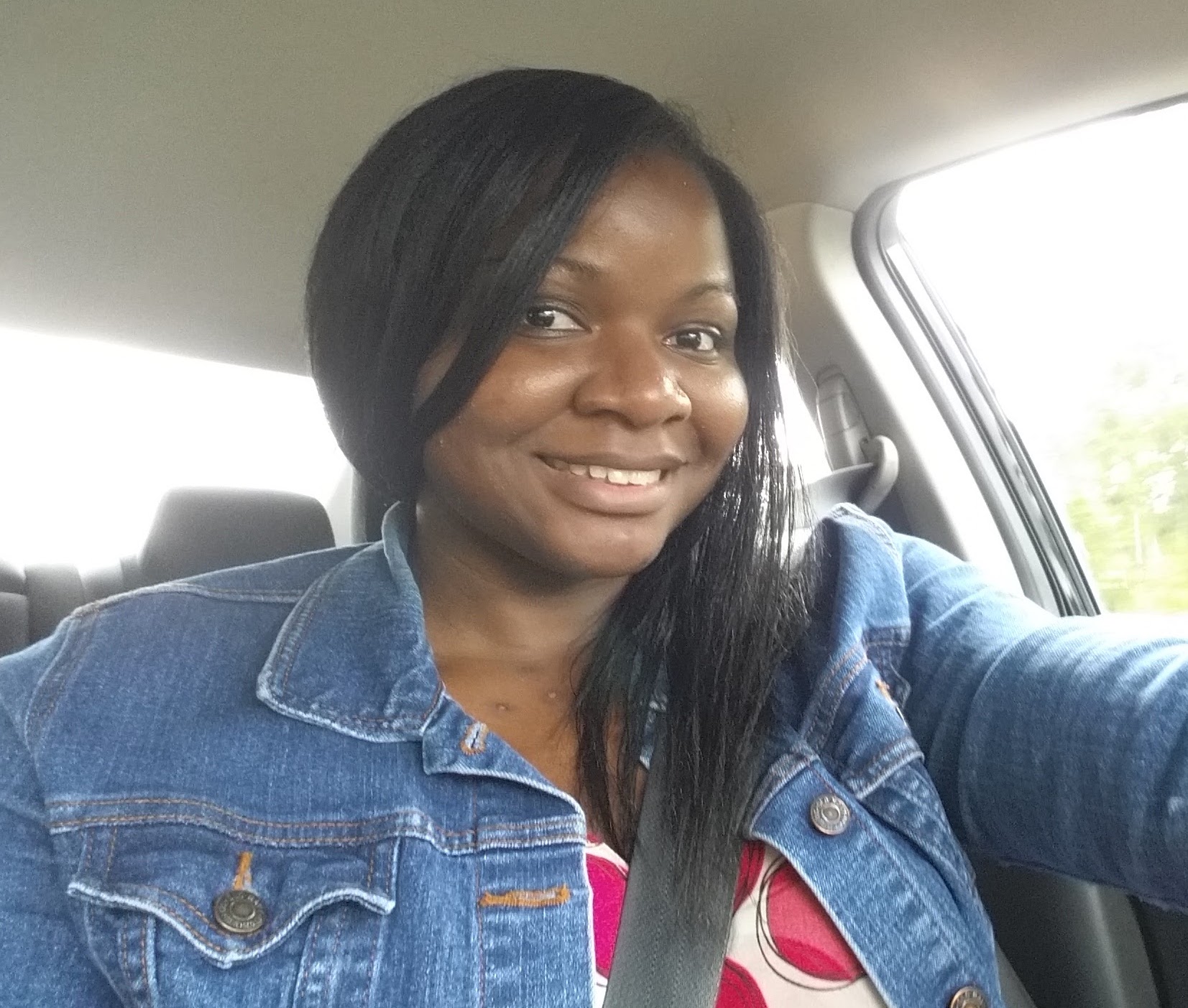 Erica Irvin is the founder of Good Morning Sunshine Devotions for women in 2011 God gave Erica the vision to inspire women via podcasting and blogging online.  With limited resources she blogged on line and created a few blogs with teachings.  Currently she is a medical billing specialist professionally and a member of First Baptist Church of Jacksonville, NC.  Erica is a graduate from American Intercontinental University with a BA in Business Administration. Erica answered her call to ministry in 1999 in Washington DC while serving as a United States Marine.
Her zeal for God paved a way for her to Marry a Minister of the Gospel, now Pastor Maurice Irvin.  Erica was married to Maurice L. Irvin in 2001 (16 years) and they have 2 teens Michael and Nevaeh 16 and 14. They traveled to Okinawa Japan under the orders of the Marine corps and started a church plant as missionaries which thrived 6 years under their leadership. There Erica was director of Woman's ministry as well as Director of finance and Administration.  After 6 faithful years they traveled as a family to Little Rock Arkansas where they served at New Life Church for about two and a half years and got orders for the last time to Jacksonville, NC.  Maurice is now serving as a Campus Pastor and Erica is currently serving as a facilitator of Woman's bible study at their local church First Baptist Church of Jacksonville, NC.